Follow these steps to include pictures in your message:
1. First of all you will need an account on a photo sharing web site that provides a bulletin board link for the photo. One of the more popular ones is
www.photobucket.com
This is a free to join service and works well. The following steps assume you have an account on PhotoBucket.
2. Log into PhotoBucket with your usual credentials
3.On the right hand side of the screen (shown below) there is browse button, click this and browse to the file you wish to post on the forum, this must be located somewhere on your local machine.
4. Click
OK
(or perhaps this is "open" or something similar) to select this photo. You are returned to the PhotoBucket page.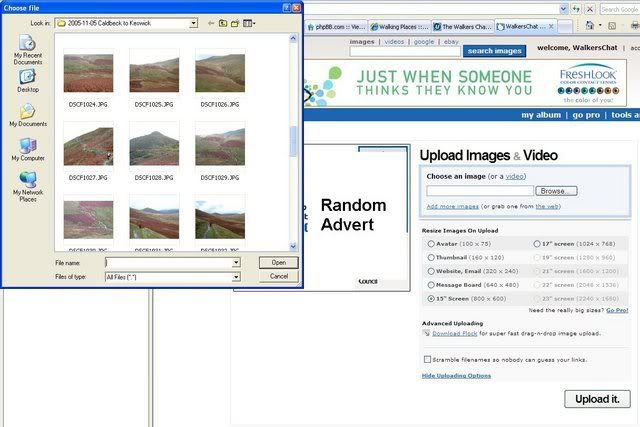 5. The screen has changed a little now and you need to make sure that the photo size is no more than 800x600 resolution. You can change the size of the photo before you upload it, or you can let PhotoBucket do it for you. Click the "
Uploading Options
" option and select the "
15 screen 800x600
" option. Now click the "
Upload it
" button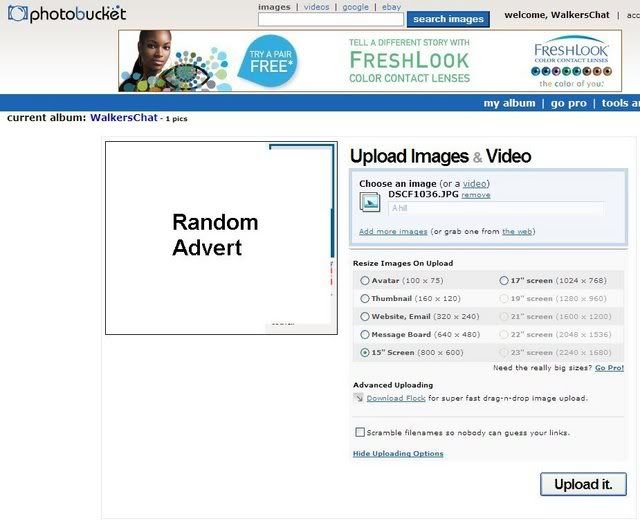 6. Once the photo has been uplaoded it will appear at the bottom of the screen (as shown below).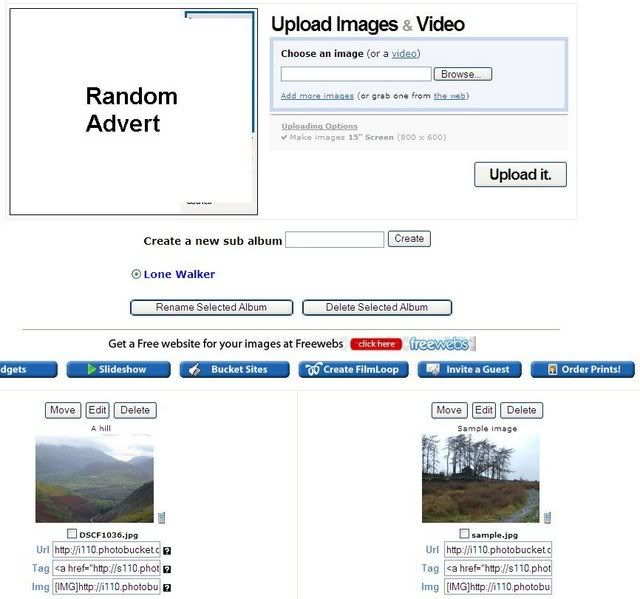 7. Each photo has 3 links associated with it "
URL, Tag and Img
", we need to copy the IMG link. Click in the Img box and select all the text in that field, then right click it and select "
copy
" from the little menu.
8. Now go back to your forum post and place your cursor where you want the picture to appear. Right click at that point with your mouse and select "
Paste
" from the little pop-up menu. You should get some text that looks like this....
[IMG]http://photobucket........
etc. The actual picture will not appear until you select "preview" or until the post has been submitted.
That's it. You should have a picture in your post.